Gift Cards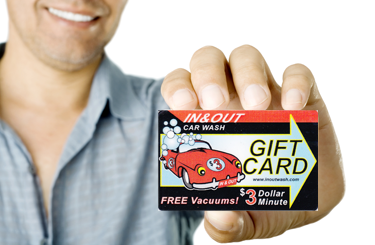 Give a gift card anytime of year. It's the ideal gift for family, friends or as rewards to employees! Gift cards are also a perfect way to make sure the kids cars stay clean and maintained. Gift cards can be used at any of our car wash's and can be "recharged" for continued use, while limiting their spending.
E-mail us at info@inoutwash.com or stop by and see us to get a gift card!
Check existing gift card balance here.