Fundraising

The Fundraiser They Want!  The Convenience They Need!  If you're looking for maximum profits with minimum effort, In & Out Carwash makes it easier than ever.  Just encourage your boosters to buy a wash at one of our locations, enter a 4 digit code assigned to your organization and you will get 25% of all sales using your code for an entire month.  Non-profit organizations, athletic teams, school clubs and groups, service groups, churches, and youth groups are all eligible.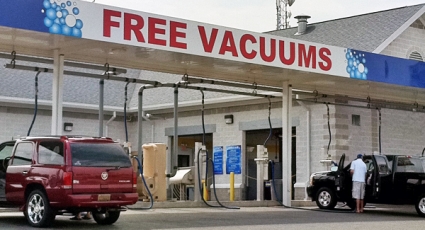 Who Qualifies
Schools
Community Projects
Churches
Local Service Clubs
Athletic teams
Any Non-Profit Organization
How it Works
It's pretty simple…
In & Out Car Wash will issue your organization a unique four (4) digit code.
Share this code with friends, family, business contacts, acquaintances, and anyone who owns a car.
Your supporters will press "4 Digit Code" on the auto cashier touch screen when they arrive at the wash
They enter the four (4) digit code on the screen and buy a wash.
Your group receives 25% from every wash!
After the fundraising month expires, In & Out will issue a check made payable to your organization.
How Your Organization Benefits
Quickly raise large sums of money for your organization.